Hal Fischer took the language of the instruction manual and applied it to the jocks and leathermen of gay San Francisco in the 70s. He explains the code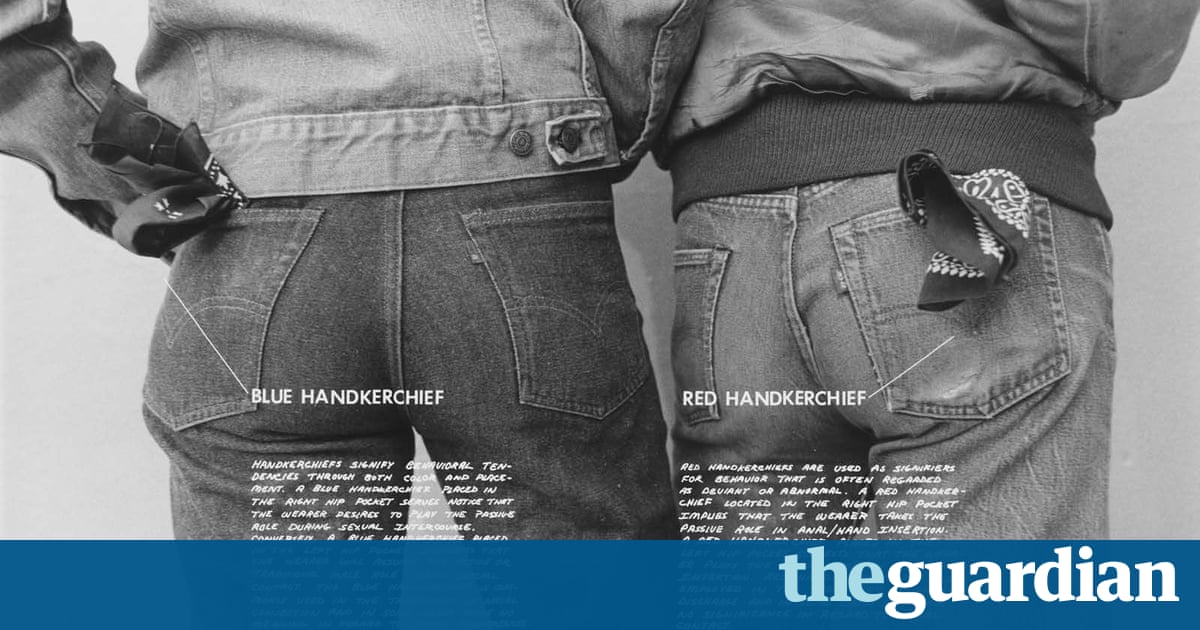 In one of the first photographs Hal Fischer composed for Gay Semiotics, we see two sets of male buttocks, each clad in high-cut, form-fitting Levis. One sports a blue bandana in the left back pocket, which, according to the overlaid text, indicates that the wearer will assume the active or traditional male role during sexual contact. The other has a red bandana in the right back pocket, indicating that the wearer takes the passive role in anal/hand insertion. But, the text cautions dryly, red handkerchiefs are also employed in the treatment of nasal discharge and in some cases may have no significance in regard to sexual contact.
Made in 1977, when Fischer was in his 20s, the Gay Semiotics series is a wonderfully poker-faced portrait of queer male culture in San Franciscos Castro and Haight-Ashbury neighbourhoods at their carefree apogee. As well as deciphering the codes of hankies, key chains and earrings, Gay Semiotics guides us through archetypes, street fashions and various BDSM practices. Forty years on, the images can now be seen at Project Native Informant in London, along with other Fischer works from the 1970s.
The work was very subversive, and I still get a kick out of that, says Fischer, in London for the shows opening. I wanted people to see the photographs first, then get up close. I wanted there to be a certain innocence when they started reading, then of course theres a little shock, and some punchlines, then people start laughing.
Read more: https://www.theguardian.com/artanddesign/2017/mar/01/sex-symbols-what-does-a-blue-hankie-in-your-left-back-pocket-mean