If you're like me, you're continually looking for cool new ways to show off your wine.
Sure, you're sipping it way more than you're actually looking at it, but it's nice to have an attractive spot to keep it in — rather than thrusting all your bottles into a dreary old cabinet.
Redditor MPSPhotography knows exactly what I mean because he produced a wine stand out of an old log from his dad's wood pile. The result? It's seriously stunning! If you're a wine lover, it goes without saying that this is for you.
First, he cut the log to size and then began peeling the bark off with a chisel.
After a whole lot of peeling, it was time to make some holes.
He began with a hole saw but found his trusty chisel was much easier to handle.
The wine bottle fits perfectly!
Now for the fun part — he stained it with a dark finish.
The final result was stunning!
This is such a stylish way to stock your wine…
I so need to find an old log right now. If you're ready to join me on my search, you can find the full instructions for this project here.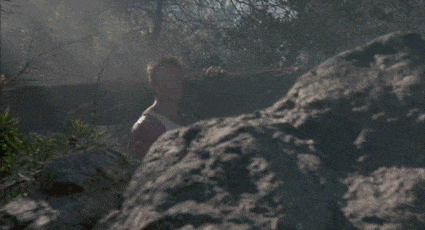 Read more: http://www.viralnova.com/wine-rack-log/